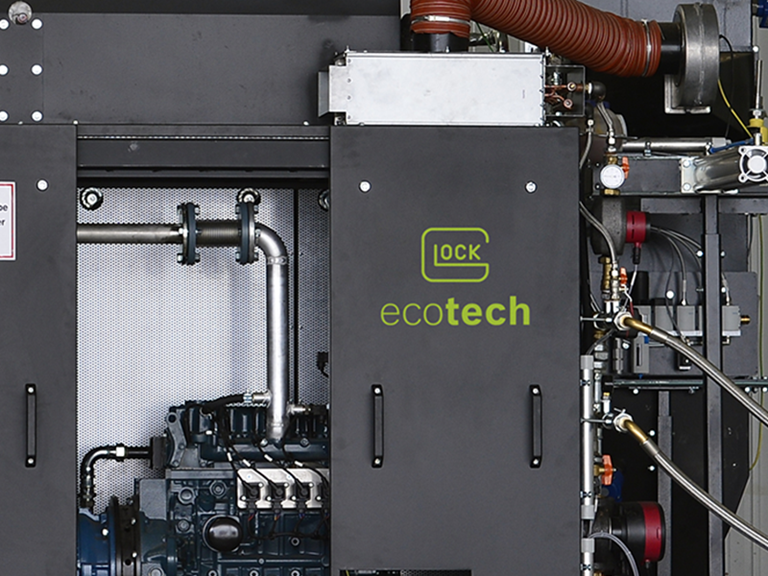 Unique selling propositions of the GLOCK wood gas combined heat and power plants
Operation with storable wood chips with ≤ 13% water content
Plug & Play - the machine is already wired and pieped
The entire system operate in vaccum
Wood chips logistics with FE separatioon in industrial design
Ash logistics with air purification system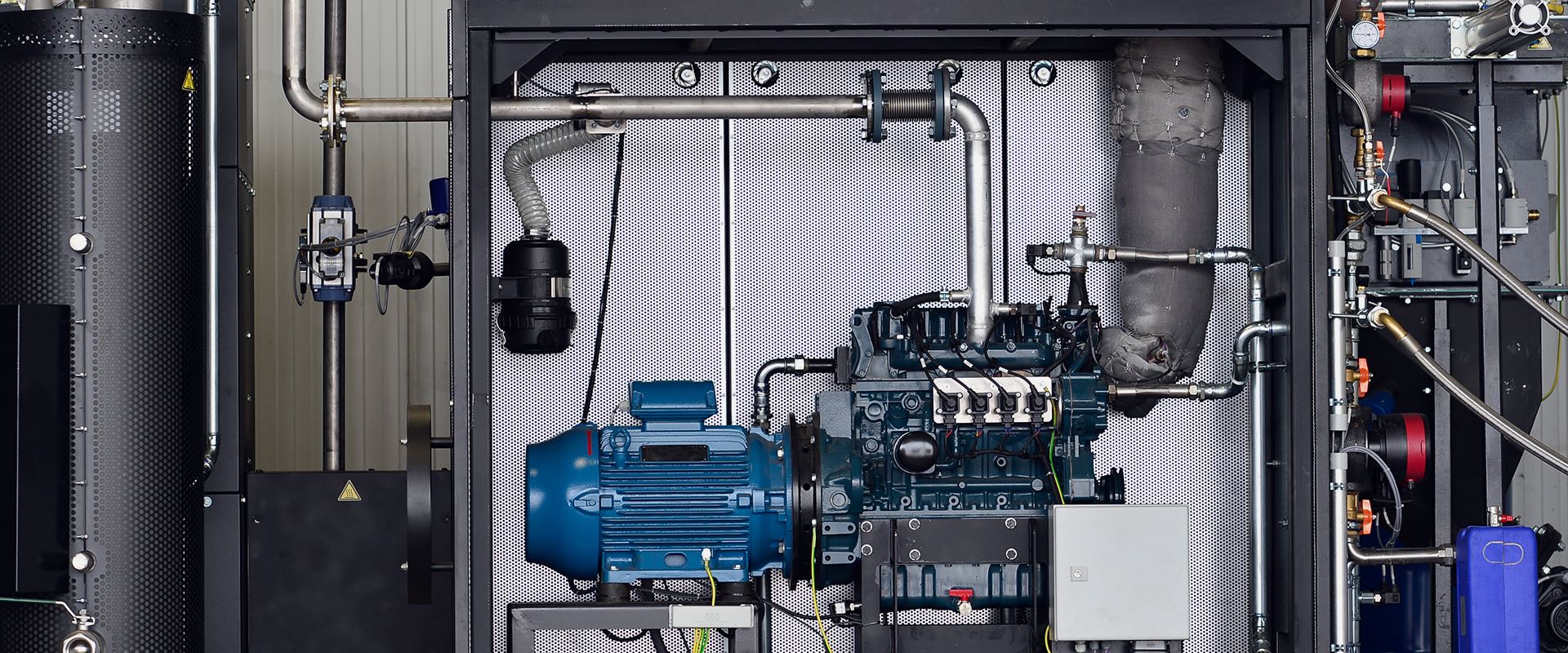 Specification
18 kW | 50 kW electrical power rating*
44 kW | 110 kW thermal power rating*
18 kg/h | 50 kg/h wood chips consumption*
400 V / 50 Hz electrical output
max. 90°C thermal output
5.209 x 2.221 | 5.209 x 3.400 mm dimensions
2.620 mm High
*according to: GLOCK ecotech – wood chip standard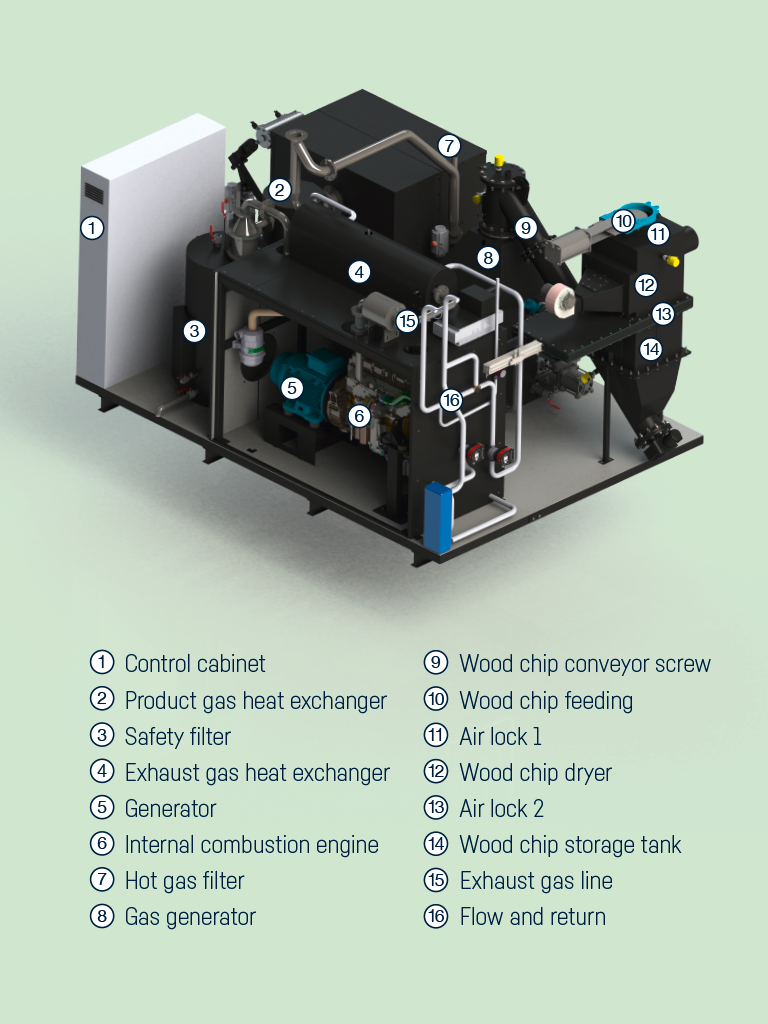 GLOCK wood gas combined heat and power plants
GLOCK wood gas combined heat and power plants convert natural wood chips highly efficiently and sustainably into heat and power from biomass. The plants are used for base load coverage in the supply of district heating, for drying grain or hay in agriculture, for example, or in breeding farms for heating barns and stables as well as in forestry for drying wood.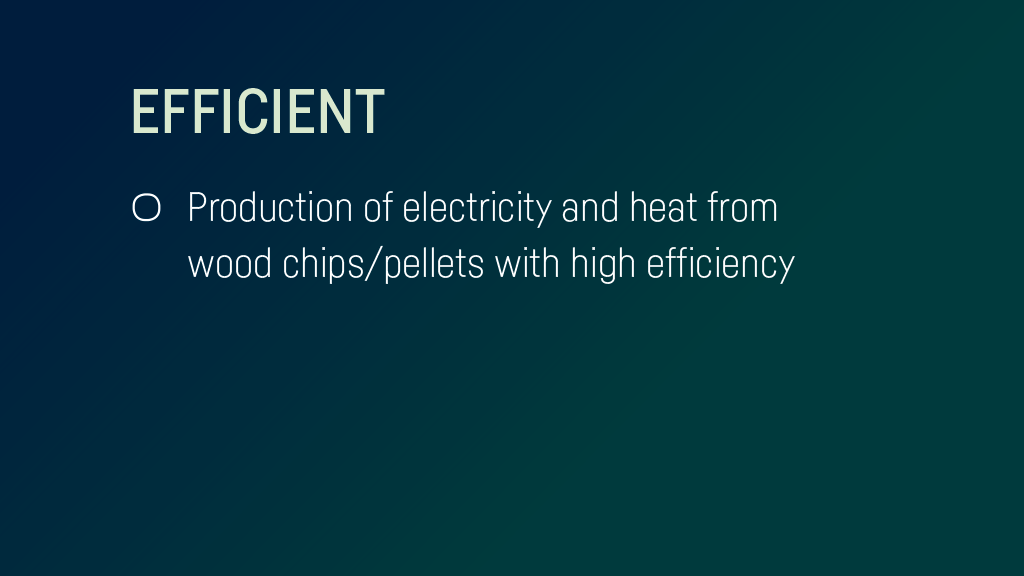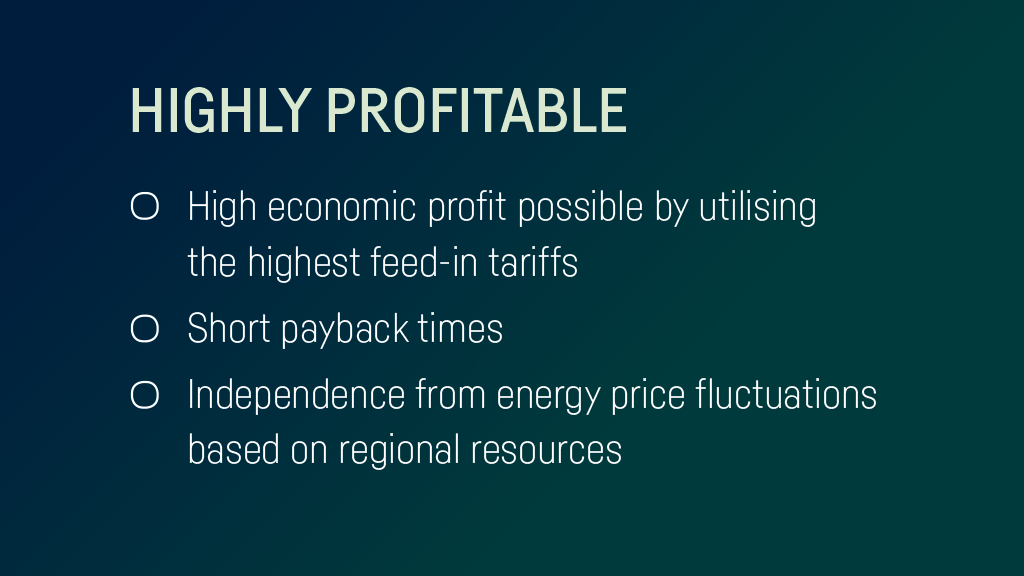 The plants are also perfect for guest houses and hotels which have a constant need for hot water (spa area). The GLOCK GG-CHP 1.7 and GG-CHP 2.7, with an electrical power rating of 18 kW and 50 kW and a thermal power rating of 44 kW and 110 kW respectively, provide CO2-neutral power generation with preferably high heat requirement. Green electricity subsidies make this progressive and sustainable form of heat supply even more lucrative and, depending on the location, offer attractive cost benefits or income from electricity fed into the existing electricity grid.
Wood chips with ≤ 13% moisture
Wood gasification is a thermochemical conversion process, similar to combustion, but the process is deliberately throttled to produce combustible gas which is converted into electricity and heat in an internal combustion engine. Natural wood chips (GLOCK ecotech – wood chip standard) with a maximum moisture of ≤ 13% are used for this.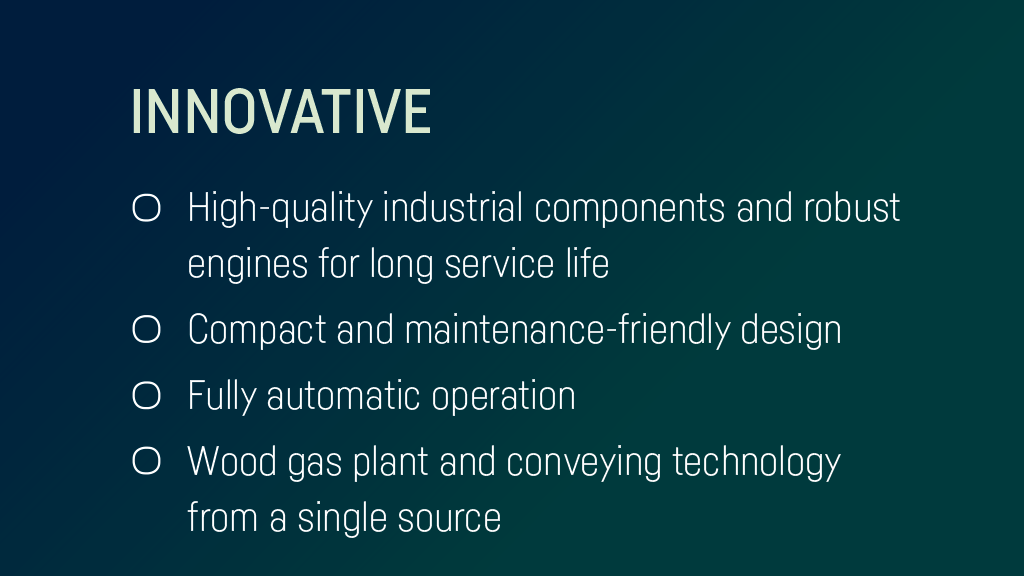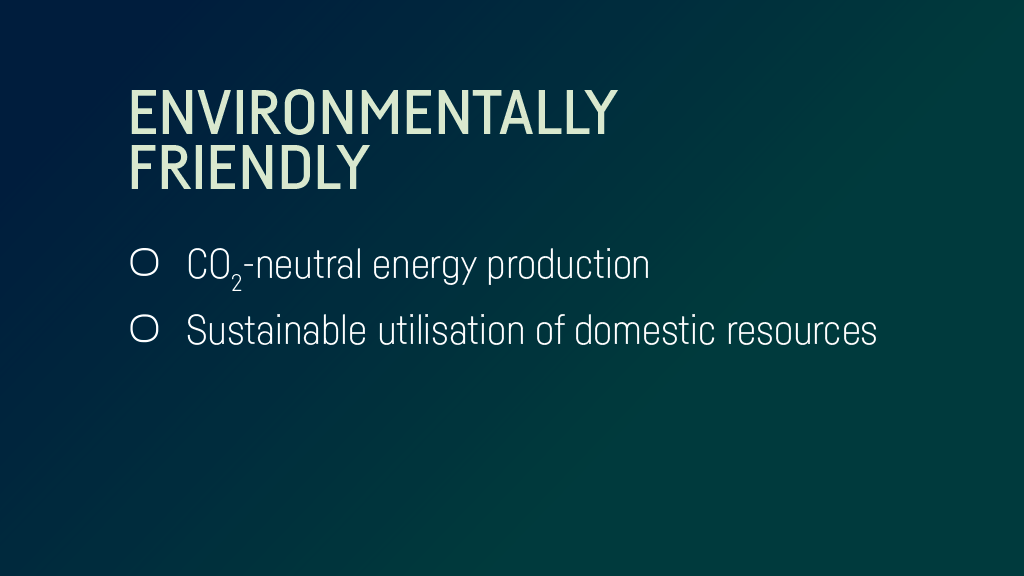 Heat and electricity from wood gas
The generated wood gas is cleaned in a filter and cooled down to approximately 120°C in the heat exchanger before it passes through a safety filter and is then converted into electrical energy by the internal comustion engine. The generated heat and the engine waste heat are transferred to the heat network. The accumulated ash is automatically discharged.