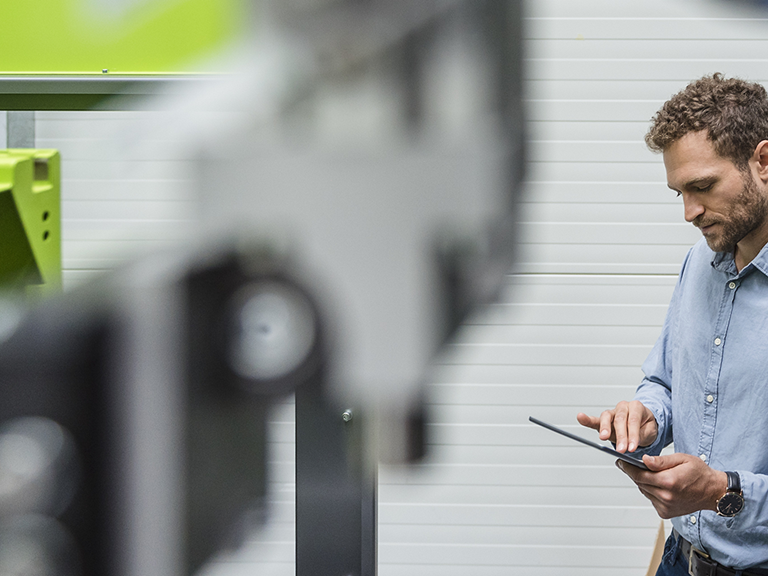 Development and production of combined heat and power plants
In 2010 the company GLOCK ecotech GmbH was founded in Griffen. The area of the company is about 13,000 sqm and has manufacturing halls of about 3,000 sqm. The company has about 56 employees and is specialized in the production of combined heat and power plants.

The wood gas combined heat and power plants are able to produce efficient and sustainable heat and power only with the use of natural wood chips (GLOCK ecotech wood chip standard). The whole process of the GLOCK ecotech product is working with an efficiency more than 80%. Because of the integrated pre-dryer the machine is capable to use wood chips with a water content of ≤ 13% without any loss of performance. During the process the generated wood gas is cleaned by filters and afterwards cooled by a heat exchanger. The temperature of the gas is now up to 120°C. Additionally the gas passes through a safety filter before it is converted by an internal combustion engine into electricity. The ash which is the waste of the production process is automatically carried away by an engine. Meanwhile the operating machine gained a lot of heat by cooling the gas and the usual engine heat. The heat is condensed into a heat network.
The plants are used for base load coverage in the supply of district heating, for drying grain or hay in agriculture, or in breeding farms for heating barns and stables as well as in forestry for drying wood. The plants are also perfect for guest houses and hotels which have a constant need for hot water (spa area). The GLOCK GG-CHP 1.7 and GG-CHP 2.7, with an electrical power rating of 18 kW and 50 kW and a thermal power rating of 44 kW and 110 kW respectively, provide CO2-neutral power generation with preferably high heat requirement.
The development of the wood gasifiers took 8 years. Currently there are 60 combined heat and power plants in operation. In September 2018 the first two prototypes have reached a duration of 45,000 hours.
The total maintenance effort is approximately 500h per year. Before the machines are taken into operation all our customers get an appropriate training for the usage of the wood gasifier. Furthermore the customers get support during the operation to ensure problem-free operation for the efficient operation times (more than 8,000h per year). We also offer a detailed maintenance plan with the important intervals for a better overview for our customers.