News - Be always up to date
GLOCK ecotech implements wood gas combined heat and power plant in Japan
In the first half of 2022, the Austrian company GLOCK ecotech put into operation a new wood gas cogeneration plant in the Japanese city of Iga (Mie Prefecture). It is the 60th plant worldwide since the delivery of the first cogeneration unit to Zeltweg, Austria, in November 2015.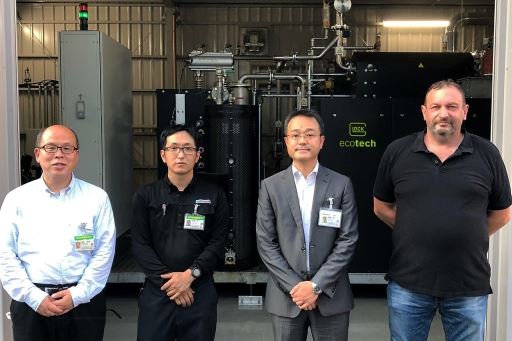 New installation with our distribution partner Heim AG in Switzerland
Check out the video!
WoodgasCHP+ efficient, intelligent and sustainable energy generation: the innovative Woodgas – CHP – plant
2020-05-29

Understanding tomorrow's energy…
Technical solutions against the progress of the climate change
2020-03-02

On Thursday, the 20th of February 2020, the Vienna University of Technology (TU Wien) presented together with partners new relevant activities to avoid the progress of the climate change.
Interesting and future oriented findings from the study on sustainable energy supply show the potential that small regions in Austria have to reduce the greenhouse gas. Important are also the influence the combined heat and power plants from the GLOCK Ökoenergie GmbH are going to have in this matter.